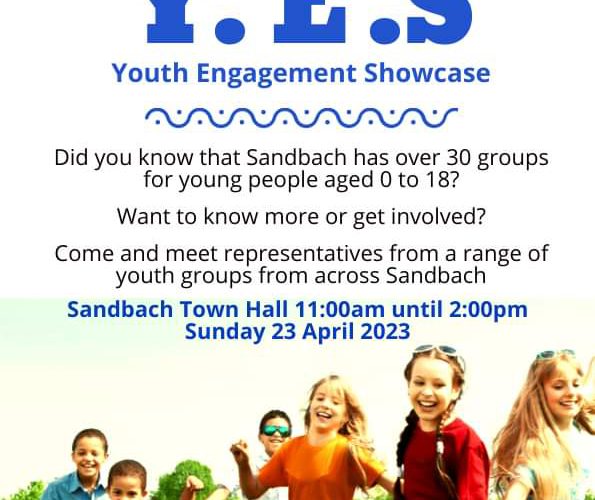 Just say…… Y.E.S
Bringing together a range of youth clubs and activities from across Sandbach at this Youth Engagement Showcase (Y.E.S) event. Want to know more about sports clubs, arts clubs, Guides and many more??!!
Sunday 23rd April
Sandbach Town Hall
11:00 till 14:00 
Please note that this event will take place on day 2 of the Sandbach Transport Festival and parking in the town centre is expected to be limited.
Tea, coffee and soft drinks available (small donation suggested). 
Should you require any further information please contact Sandbach Partnership on info@sandbachpartnership.co.uk.